Every year it's getting awesomer and awesomer and awesomer… here a snippet of the local newspaper about our BikeHack 2018 in Ludwigslust! And a huge thanks to everyone involved!!!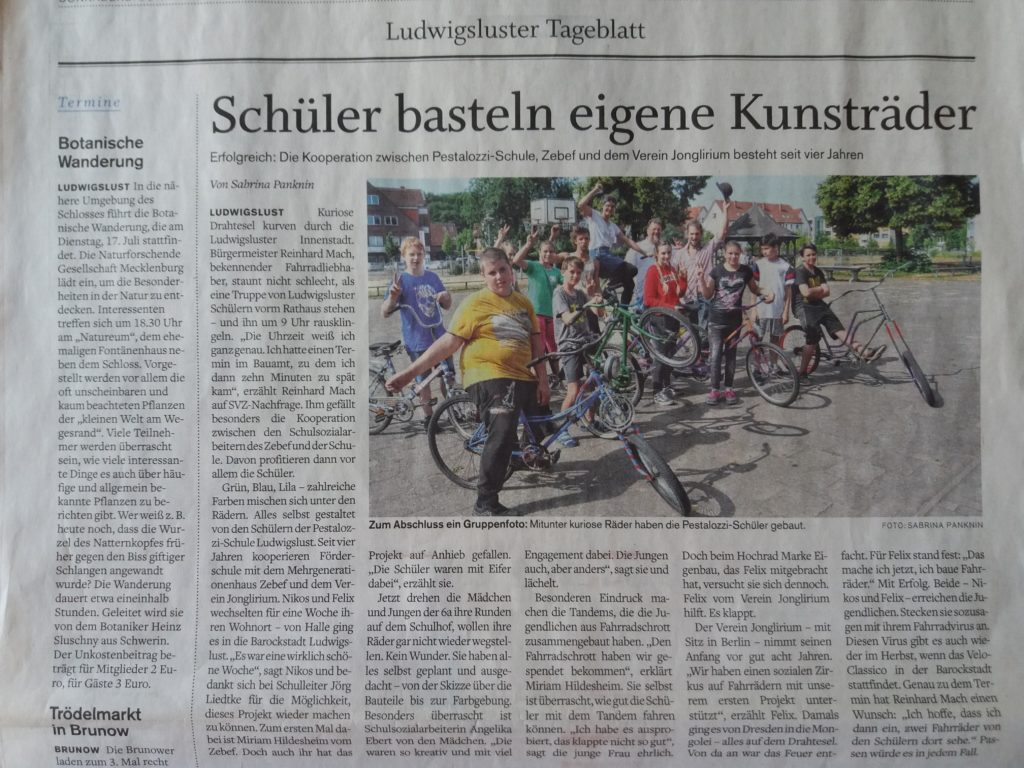 And looking back at 2017: One beautifull week cutting bikes apart and creating new vehicles with the kids of Ludwigslust!
check out the local press (german) here!
On finishing the lot we took a day cycling through town displaying the bikes of this workshop… here in front of the townhall… ringing our bells until the mayor showed up.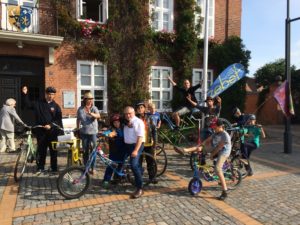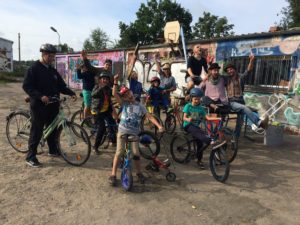 Thanks to Zebef e.V. and all involved!!