A Training Course on Outdoor & Adventure Paedagogics, focused on climbing, combined with research and exploration on games in the wild!
The Story Of This Project:
We had an idea to organize a training which will help strenghten the connection and awareness to nature among young people at risk and give them experience and introduce them to a wide variety of approaches from outdoor and adventure pedagogics & explore games in an outdoor context. We created a group with a strong awareness for each others needs, engaged in problem solving and exploring the intercultural setting.  The group was sharing daily tasks, as well as knowledge, skills and experience.
Check out the booklet that was created during and after the training!
If you want to train your german check out the Deutschlandfunk-Special about the region interviewing some of the trainers and participants.
Who Was This Training For?
The training was designed for youth workers, volunteers, activists and other people who work with people, who want to refresh their skills and attitudes to their daily work, to other people and to the world.
We had the pleasure to host 26 participants from the following countries:
Germany, France, Spain, Slovenia, Italy and Poland.
What happened?
The training course was divided into two topics which were explored by the whole group – climbing and outdoor games.
The game section was led by Richard Kimberley & Felix Fischer who explored the possibilities of leading games in an outdoor environment. The participants were invited to explore the connection between the outdoor spaces and specific games and how the connection between them can influence the personal experiences of game players. The group was invited to reflect on each game and the possibility to apply it in their daily work as well as exchange on their experiences.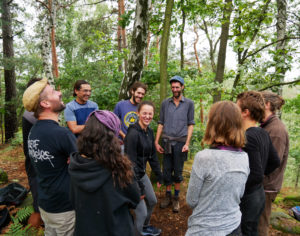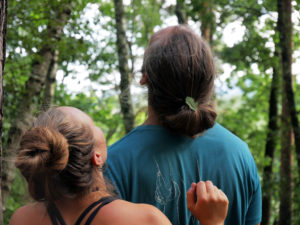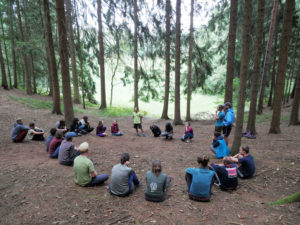 The climbing part was led by Leonie Henz, Justus Eggers and a local climber August, our experienced climbing teachers and outdoor pedagogs who shared their knowledge and skills about climbing (incl. safety, techniqes, respect to nature) in the beautiful and special environment of the National Park and its surroundings.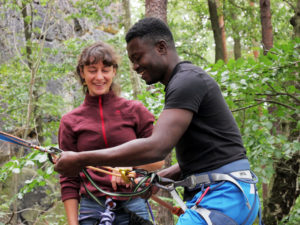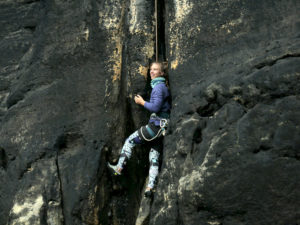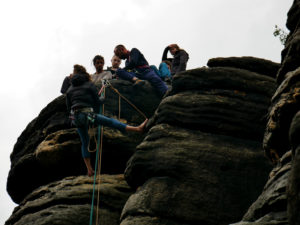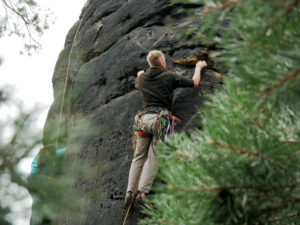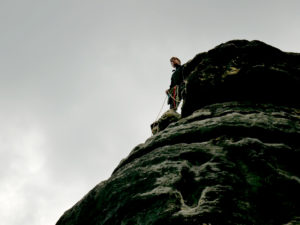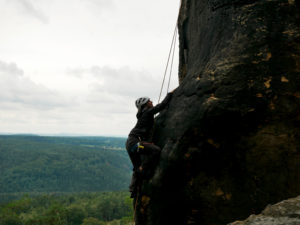 Activities that took place included:
• Climbing & bouldering
• Hiking
• Orientation and rules in the outdoors (National Parks)
• Exploration of group activities in the outdoors and reflexion on implementing the experiences made into various paedagogical contexts
• Outdoor Games (Creation and Sharing)
• Camping and setting up project infrastructures in natural suroundings (Setting up yurt, Camp organisation)
• Organise sleeping in natural cave like local climbers have been doing for centuries
• Cocreation & input from the participants from related disciplines (skill sharing, self organisation, making
wild things happen
• Brainstorming and cocreation of project drafts for future projects
Contact:
Felix Fischer & Justus Eggers – Project Coordination and Participants communication
Tel: +49 176 70 181 249
email: jonglirium@gmail.com
…………………………………………………………………