From September 2017 – March 2018 we hit the streets again with a social circus on bikes. This time it was  South America!
Read more below about us and the motivation for this journey!
Now follow more or less regular impressions of the project. Enjoy!
---
Uruguayayay & Buenos Aiaiaires, Buenos Aires, Argentinia 21.02.18
"Everything has an end only the WURST has two." (trad. german proverb)
First things first. We pieced together our favourite moments of the project into this little movie! Disfrutar!
It's unbelievable that 5 months have allready passed. Someone pinch me please!
Let's recap! Our visa for Brasil was running out so we loaded our bikes in the bus from Sao Paulo to Montevideo (Uruguay) and spend Christmas and New Years helping to build a mud and straw house in rural Uruguay – thanks to Jorge (see more of his projects here) for this amazing time! He pointed us to a growing permaculture comunity in Piriapolis where we where we got stuck with the lovely people of "Nido Churinche" for another week or so working with mud in the day and on the streets with our show in the night.
From there we continued east along the coast staying and performing in almost all the little towns and villages on the sea. On the way we visited the first sustainable school in latin america – an earth ship construcion made of mostly recycled materials by Michael Reynolds and his team providing all the electricity, water, ventialation, wastewater treatment for the school totally off the grid plus producing food in the process (check this article for more).
We met and exchanged with many other artists, musicians and circus companys who are using the holiday season in Urugay to work. It was a family-like welcome and mutual appreciation in between the artists, artisanos (art and handycraft people) and musicians that is hard to put in words. Especially inspiring was the exchange with Proyecto Migra a circus company from Argentinia and Circo del Rivera  an artistic laboratory in Punta del Diablo. In punta del Diablo we also met Juli, a friend that we've met in Brasil and celebrated the reunion with a session of banquin (see photos) at the beach.
[AFG_gallery id='23']
Our time was split between lots of cycling, training and exchanging with other circus people, networking & building bridges to the european circus world and enjoying the nature as we rolled from place to place. When we reached the easternmost part of the coast we turned around and cycled all the way back to the very west where the Uruguay river divides Argentina and Uruguay – A fery boat took us over to the bustling mega-city of Buenos Aires. Here we where taken in by musician friends (check out their gypsy band) we connected with in Uruguay since we had many klezmer and balkan songs in common. We're exploring the local circus networks and socio-cultural centers and taking a break from cycling in the scorching sun before Felix will return home to Germany while Maxi plans to continue…
Thanks for following this project and journey!! You can stay tuned for similar projects by signing up for our newsletter at the very bottom of the page and following us on facebook.
---
On and off the rails – Cycling Chapada Diamantina & the Estrada Real, Bahia, Minas Gerais, São Paulo, Brazil 18.12.17
Four Weeks on the bike – discovering history and daily life in Brasil from the saddles.
Every time we tried to leave Capaõ it started to rain heavily – we would stand there with our bikes packed saying "let's leave when the rain stops" …wondering if it would be a 5 year rain (for further reading we strongly recommend: Garcia Marquez ' 100 Years of Solitude)… but in the end it was only some days before we left into the unknown.
We started of on challenging small trails through the national Park (our packed bikes beeing about double as wide as the path). It was more like hiking with bikes but lead us to some realy amazing places and villages and through many a high river (i don't think i ever crossed so many rivers with the bike… Thank you  Ortlieb!).
We performed our show every now and then for villagers and town dwellers… getting in touch with the locals and their history: Slavery is just 100 years in the past so there are many places where you can see this recent history – there are the "quilombolas", communities of former runaway slaves and many a mine where precious stones and metals were extracted and then brought to the coast by a trail called "Estrada Real". Cycling through the areas where slaves were labouring to mine for the collonizers and later down the estrada real in the scorching sun or pounding rain was an intense way to connect to this history of brasil.
One of many encounters along the way was a band of slovaks who has been starting to plant organic passion fruit on the edge of the national park – they took us in for a few days and we enjoyed savoury eastern european dishes & cakes and the work on the fields.
Quite stuffed we rolled on to the southernmost part of Chapada Diamantina to visit 
"Circo Redondo"
 a magic little circus in a magical place surounded by mountains! With a last Show in Ibicoara we left Chapada and cycled through sunscorched plains (mandatory heat break from around 11:00-16:00) to
Vitória da Conquista where we took a bus to Diamantina, in the state of  Minas Gerais, the starting point of the Estrada Real,
This road took us up and down trough some amazingly wild landscapes but the persisting rain made the earth and clay roads dangerously slippery (it's not a good sign if you push your bike down a hill and you back wheel is sliding past you…). In the end we stopped a little sooner than we planned, dried and cleaned ourselves and the equally mud crusted bikes and took a bus to the mega city of  São Paulo where we were taken in by friends into a whirl of traditional music and dance finishing with a street performance on one of the main streets. Now we're off to new adventures in Uruguay – See you on the road!
---
And now for something completely different, Capão, Bahia, Brazil 13.11.17
After the 3 weeks in the Favela in Olinda arriving at Capão in the middle of the nationalpark "Chapada Diamantina" is quite a contrast. After some 50km of dusty highway leading up and down and down and up again through an impressive landscape, slowly slowly we adapt to the new and unique rhythm in the valley.
[AFG_gallery id='19']
We experience a increased conciousness and awareness towards water and waste management perhaps in part inspired by the magnificent natural suroundings and in part by the ammount of alternative travellers this place attracts. We helped in the construction of a septic tank wich after anaerobic processes filters the wastewater through various layers of sediments until it feeds bananas and papayas.
Another thing that makes this valley unique is the Circo do Capão. A huge tent in the valley offers a nice place to train and to exchange. They offer regular trainings for kids with various abilities and perform regularly with their company.
We got together with some artists and resolved to do a fundraiser for a noncomercial cultural space that is in dire need of renovations but without funds. Teachers of Capoeira are offering free courses 3 times a week there and before it's demise also other cultural and creative initiatives were using the space. Combining different numbers and influences from cirque noveau, contemporary dance and music into a perfomance was challenging but very rewarding.
We used the lively market on sundays to perform and work on our show, receiving valuable feedback from the crowd. Here is a short teaser of the work in progress:
So now it's time to say goodbye to this magical valley, it's not easy to leave but we want to head further south along the "estrada real" in the direcion of Sao Paulo.
---
Circo do Monte, Olinda, Pernambuco, Brazil 13.10.17
[AFG_gallery id='17']
It all happened quite quickly…
Arriving in Berlin, finding a bike shop to give us boxes for the bikes to go on the plane, packing and last goodbyes, then riding to Tempelhof airport with fully packed bikes the huge boxes on the back, an hour or so of disassembly and getting the bikes to fit in the boxes…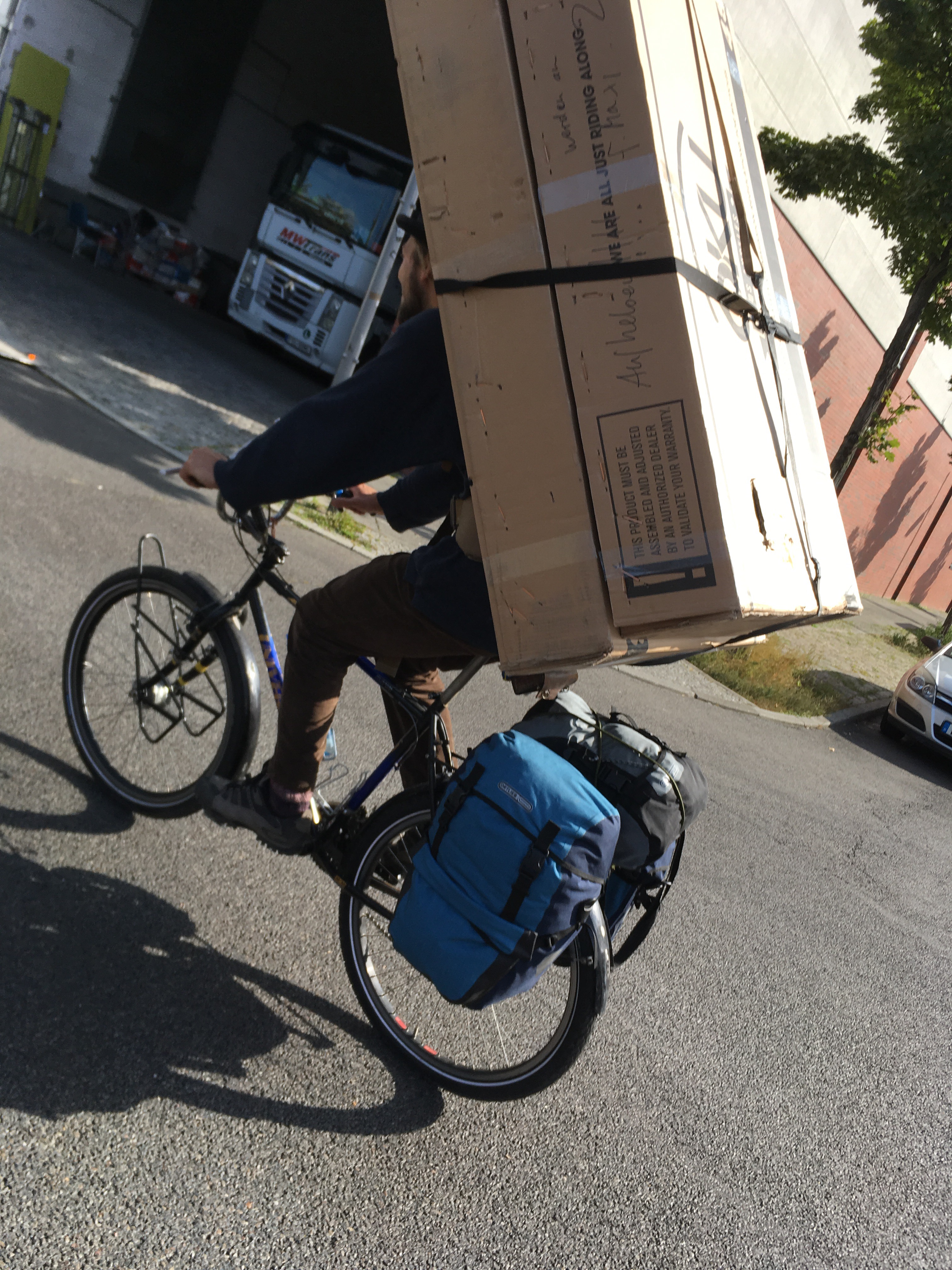 And we're off…
After a stopover at some forgotten airport we stand tired and a little disoriented in the entry Hall of the airport of Recife. Arriving slowly while assembling the bikes at 4 am and then cycling into the sunrise and along the coast to Circo do Monte in Olinda, our first stop on the new continent…
Circo Do Monte is a beautiful little space nestled in between the oldest church of the town and a sprawling favela. It's run by a network of circus artists, performers and youth workers to spread the positive impact of social circus to children with less opportunity and to support travelling circus performers. We where taken in like family.
The three weeks flew like one. We put our minds and energy to work however we could in and outside Circo do Monte. We helped cleaning the Theater of the favela (A relic of the former use of the area long covered by heaps and heaps of rubble, plastic, discarded furniture.. You name it – it was in there in various stages of decay) so it can be used again by the local initiatives and the Circus to promote culture and arts. Throughout the time there we joined and supported some activities for and with the local kids like a parade through the favela with music, circus and fruit salad at the end, planting food trees, shows at the local school, public parks and squares and in another favela.
For the local circus teachers and other young people we gave a workshop on partner acrobatics giving insights into special tricks and techniques, safety and synchronisation with your partner wich was hosted by Circo do Monte.
Now we're on the way to the next stop: A circus in the national park of Chapada Diamantina in Bahia… A huge thank you for the beautiful time and warm welcome in Olinda. If you are in the area looking to connect with open hearted and  minded Circus people don't miss this  beautiful project!
So goodbye for now and Ciao Kakao!
About the project:
Starting in Brasil, then heading for Uruguay and Argentinia we want to share our skills in circus, music and theater with youth and adults in rural South America in collaboration with local initiatives and international partners.
About us:
Felix Fischer and Maxi Schreier, both with a degree in special needs education and circus pedagogy, have worked on a performing arts and workshop program and are more than curious for the tings to come.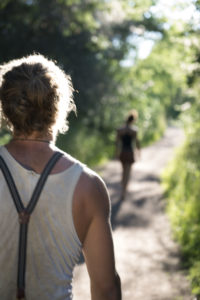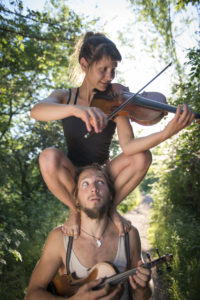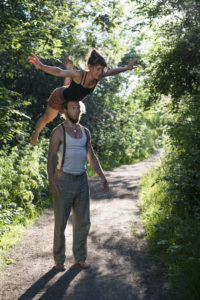 Sponsors!:
This project is in part made possible by the support of the following companies, many of wich have supported also previous 2wheels4change trips. Thanks for making this trip possible!!!
Ortlieb  is supporting us with some panniers for the trip to keep our equipment waterproof! Thanks a lot!

Paganino is sending us two cases and some strings and replacement equipment so that our violins are safe and sound! Incredible!!!

A big thanks also goes to tubus who is equipping one of our bikes with their indestructible products!!!

Fahrrad Focken , a bike shop in Halle is also throwing in some gear! Thank you!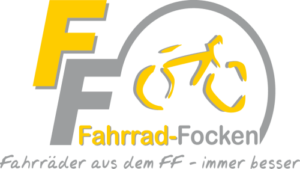 Hilleberg the tentmaker supports us with a discount on a tent for the trip! Wohoo!

…all help is more than welcome!!