Meet some of the key members of the team:
TYLE FERNÁNDEZ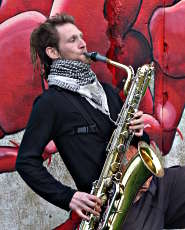 Co-founder of Jonglirium, tyle traveled extensively with antagon theaterAKTion and other performance groups before insisting on building tallbikes for the many 2wheels4change journeys. tyle is a nomadic musician and stilt performer who is non-binary, uses neutral pronouns and writes their name artistically in lowercase. Born in 1978 in San Francisco, tyle grew up on US military bases in Germany and Japan, but as an adult full-time rebellious clown, tyle is antiwar and values anarchy (which basically means do-it-yourself and mutual support between autonomous groups), as well as trans-feminism and building community. Finally trying to settle, tyle is helping to sustain a rural living community near Barcelona. tyle currently performs with the band Las Marikarmen, the circus companies Victoria Sickness and Filigranes, teaches music and theater, and organizes ERASMUS+ youth exchanges.
---
FELIX FISCHER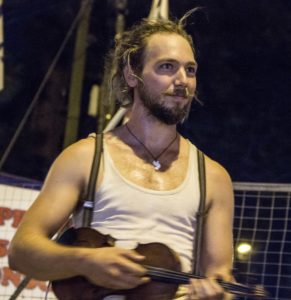 Felix loves connecting people into collective and artistic projects and processes. With friends and colleagues he started this NGO to support social circus music and theater around the globe… and our network of performers, artists and pedagogues is alive and kicking. He studied circus and special needs education (specialising in challenging behavior and mental disability) at the Humboldt University (Berlin) and is very grateful for a meaningful chance to combine his skills into projects that create opportunities and broaden horizons. He is a passionate acrobat & musician performing with the FourStringCompany. He also started a beautiful project space in the nature in Halle (Saale), East Germany together with likeminded, creative people, in 2016 – hosting some amazing trainings, workshops and events there.
---
VICTORIA HEREDERO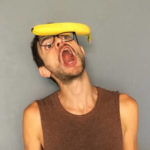 Also known as Abuela, Grandma, Oma… Víctoria is an acrobat and professional cyr wheel performer from Leganés (Madrid) who has been involved in social education since 2008. She studied circus arts, performance and social circus in Barcelona since 2015. She lived in Italy, Germany, Austria and currently in Spain in different communities and projects. Always involved in social change and the LGBTQ+ community, Victoria also raps, plays saxophone and flute in Las Marikarmen, and created the circus company Victoria Sickness.
---
MR SUPER FUNKY FRESH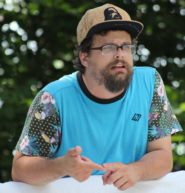 Absolute fan of self-produced electronic music, self-made robots, self-programmed computer games and self-composed rap. He makes appearances with a vendor's tray full of devices that pick up the voices and noises of the audience, distorts them and converts them into interactive hip-hop songs. Hamburg is home, where he works at MuSe Content and as a sound engineer, DJ, music producer, rapper and father. His second favorite activity is flowing down rivers on an air mattress.
---
MARTA WITECKA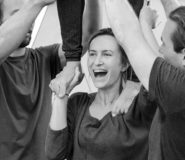 Marta is a law graduate but she couldn't be further from the legal career as she is now – and she's happy about it! Marta is a handstand trainer as well as yoga and acro yoga teacher, sharing her passion for movement with people from all around the world. She had organized dozens of events for herself and others in the past jobs, and now she is also a part of the Jonglirium Team where she is co-responsible for outside communication and making beautiful projects happen. She is passionate about the concept of creating space for people to meet and share and is always looking forward to more beauty to come and happen.
---
DOROTHEA FLÄMIG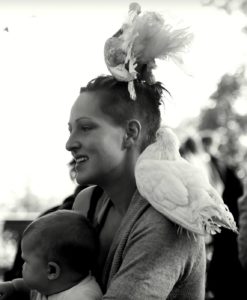 Dorothea (Dorli) is our Turkish connection – she organis¡zes and coordinates projects in the middle east like the 'Art4SocialChange' a German-Turkish exchange and skillsharing. In Jonglirium she is co-responsible for writing projects, project management & funding. She studied Political Science and Media Science and is just finishing Book Art Studies in Halle. She speaks and sings in many languages and has an incredible library of lullabies in her head!
---
RICHARD KIMBERLEY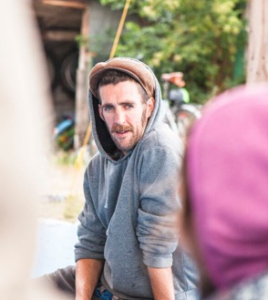 Richard, (the Tall British one of the Team) Is a Performer, Teacher and Games & Group Facilitator. Who has been working on and off with Jonglirium for about 8 years. His artistic explorations of Theatre, Music and Teaching go through his company 'From The Playns'.He lives with Felix in a artistic living community and enjoys Games, Ukuleles, Balls & Cookies. He is most happy when in a big empty room with a wooden floor and around 15 other humans.
---
LEONIE HENZ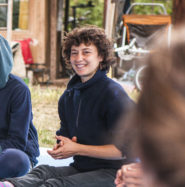 Leonie Henz has been working with children and youth (often with migration background) for many years in non-formal education. She has a diploma in primary school education and is a trainer for aerial artistics for children and youth. She also leads a youth-group of the German Alpine Association and instructs climbing courses for youth and adults.
---
MIRIAM GRACIA BERGES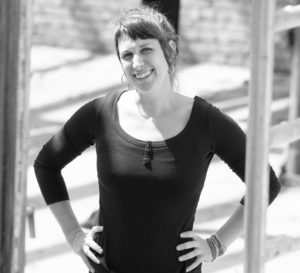 Aerialist and intercultural educator, currently based in Berlin and born in Spain, firmly believes that art is not only a powerful social tool, but also political itself: that's why she's always trying to combine this with her political perspectives and (radical) pedagogy. She usually works as a circus instructor in educational and social projects, mainly with kids, but also performs with her aerial props focusing on rather subversive topics, normally with solos, but she was twice on the road with Zirkrobajka and is part of the BÄM Kollektive. She finds the typical aerial acts with glitter girls and topless guys showing off to be terribly boring and loves to perform at DIY events and projects.
---
NAOMI WARNDORFF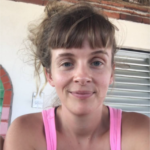 Naomi loves teaching and guiding learning processes and she has tried out almost every performing art — singing, playing instruments, writing poetry and spoken word, composition, dance, acrobatics, physical theatre, clown. 2021 she is studying circus in France because she finds the circus most fun. She has worked extensively with adults and children, leading singing improvisation workshops, choirs, musical development classes, emotional intelligence work and most recently, circus camps. Naomi loves wonderful conversations, moving about and stretching, and having coffee. She also loves challenges, so she is only allowing herself to have coffee once a week right now. Naomi speaks 5 languages and leads a nomadic life, being at home nowhere and everywhere.