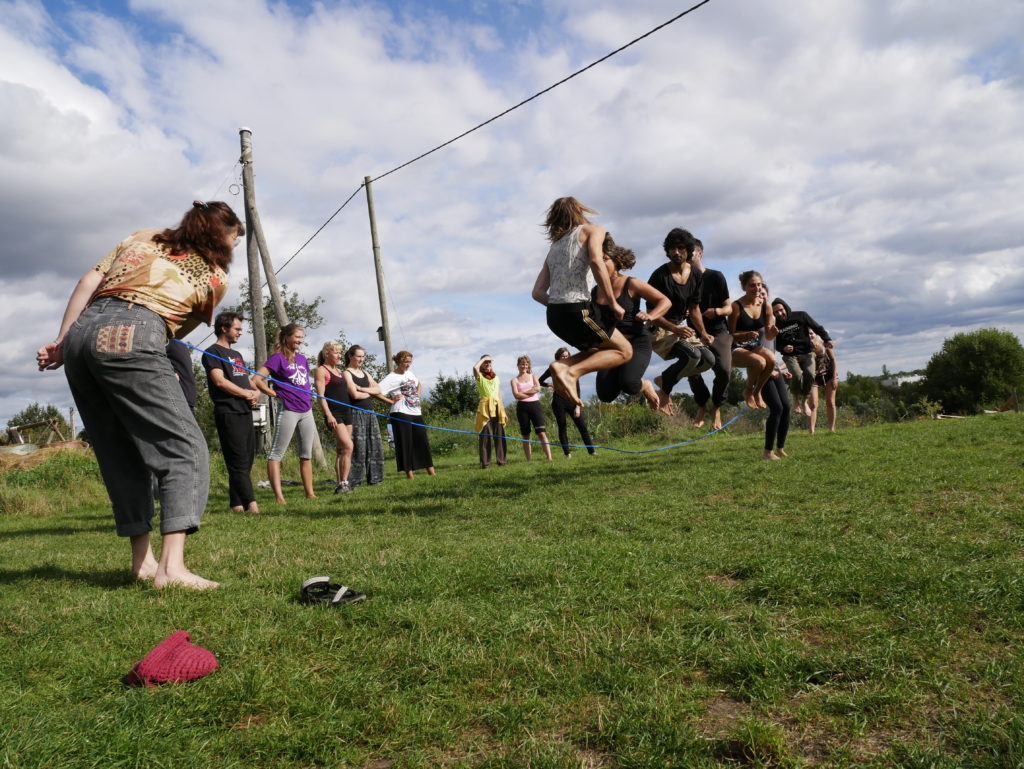 The Game is On! : 14th – 23th September, Halle (Saale) Germany
A 10-day training & reasearch on physical games and why, when, where and how to play them.
The Story Of This Project:
As a group we explored the power of games and their use in various settings. How do they build trust? Solve conflicts? Question ones self? Create a group? Entertain? Connect? Be a tool for sharing? Transforming? Growth? Working through difficult topics? Or simply for fun? Weplayed a lot! We shared a lot. Our knowledge and our thoughts… We explored, deconstructed and analyzed games of various types: Whats behind the games? What is the structure of a game? What is play? We learnt and practiced leading games. We eventually created and customised our own games for various situations. The training sessions was lead by the two trainers – Anne Merlin & Richard Kimberley. The group was sharing taily tasks, as well as knowledge, skills and experience.
Who Was This Training For?
The training was designed for youth workers, volunteers, activists and other people who work with people, who want to refresh their skills and attitudes to their daily work, to other people and to the world. We had the pleasure to host participants from the following countries:
Germany, Poland, Italy, Spain, France and Slovenia.
What Happened?
The training course was focused on the topic of physical games and exploration of playing them, designing them and adjusting to different needs. It was led by Richard Kimberley & Anne Merlin who contributed with their experience and knowledge on gamification and led the group through a beautiful experience of connecting to themselves and to others in playful ways. The partcipants were invited to reflect on each game and the possibility to apply it in their daily work as well as exchange on their experiences.
Activites included: game playing, designing & analyzing, daily sharings, both in small groups and in a big circle, camping and setting up project infrastructure, taking part in daily tasks through "care & share groups", brainstorming on co-creation of project drafts for future projects, co-creation and input from participants in the daily program, reflexion on implementing the experiences made in various paedagogical contexts.
Check out the video from our project: https://youtu.be/lGr3PU4yDbQ
Check out our booklet: http://jonglirium.com/wp-content/uploads/2021/12/The-Game-Is-On.pdf
Marta Witecka – Project Coordination & Participants communication
Tel: +49 176 85633269
email: marta@jonglirium.com

Sign up for newsletters: