A 10 day hands-on training on Permaculture, Natural Building, Renewable Energies within the conext of Socio-Cultural Centers: 12th – 23rd June 2023, Halle (Saale) Germany
Who?
Calling for 3-4 participants per country from Sweden, Poland, Slovenia, France, Germany, Italy & Spain! Application at the bottom of the post!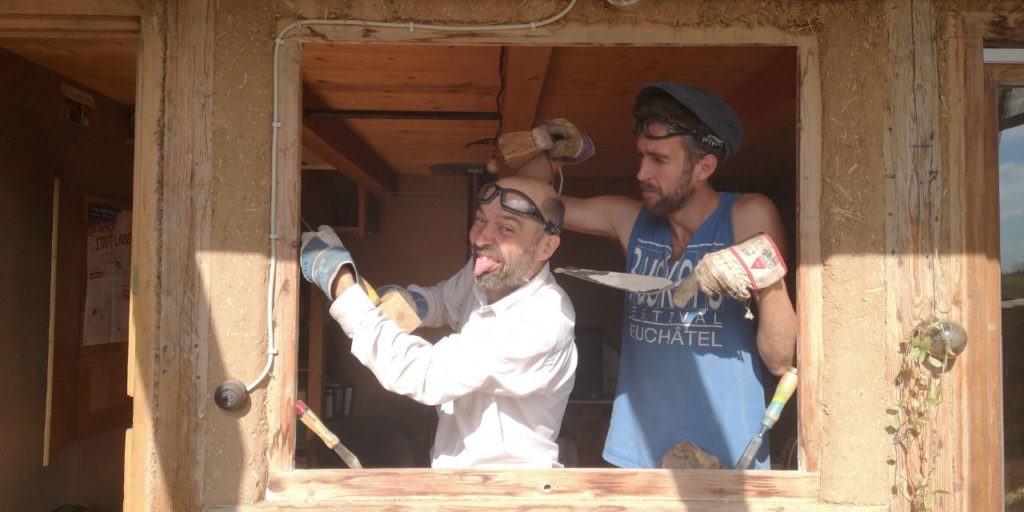 What?
The world is rapidly changing and often not for the better. Little islands like sociocultural centers can spread the vibes of a sustainable future and pass it on to the young generation.
That's why we've come up with this training – combining permaculture theory & thinking with hand-on experience in natural building, renewable energies, gardening, sociocracy & green project management. We're looking to create a training group with trustfull connection & mutual support and ask everyone involved to take part as much as possible to support each other in each session. Together we will create a daily shedule that will incorporate the interests and needs of the participants. The training sessions will be lead by people from inside and outside the training group. There will be also free time to do whatever together (there a 3 kajaks, lots of bikes and a beautifull surrounding with hills, lakes and cliffs to climb). We have space for guests, sleeping in tents on GutAlaune – the space where we will live and work together.
Also there is a childcare so it is possible to come with your kid/s. To share the workload, like cleaning and helping the cook, we will divide tasks among ouselves.
TRAINERS
We're happy for Rakesh "Rootsman Rak" joingin us from the Youth in Permaculture & RootsnPermaculture Project, along with Mo & Felix who have been coordinating and thinking up the projekt with our partners: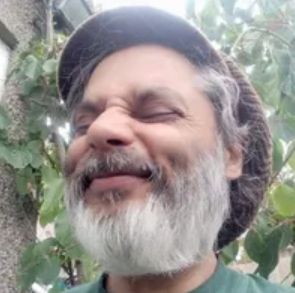 Rakesh is an experienced Permacultre designer teacher, forest garden specialist, yoga teacher, homeopath and reggae DJ. He has been designing and teaching permaculture to individuals and communities since 2009, and has taught over 500 permaculture, forest gardening, eco village design and related courses.
His design portfolio ranges from large scale forest gardens in eco villages through to many urban community food growing gardens, private farms and back gardens as well as designing collaborative businesses, urban water retention systems and even computer software and documentation systems.
Rakesh is also passionate about building communities, and the social side of permaculture, hence using sociocracy, dragon dreaming and other great tools and processes to create strong social bonds with clear ideas of how to creatively meet your needs in a project or community. He is also passionate about sharing his journey of self empowerment (learning how to make all the things you need for yourself rather than relying on the system to provide for you), this includes eco architecture (low impact housing); capturing and storing energy (electricity, heat, lighting, etc); fuel efficient heating systems (rocket heaters and stoves); water capture, purification and recycling systems and so on.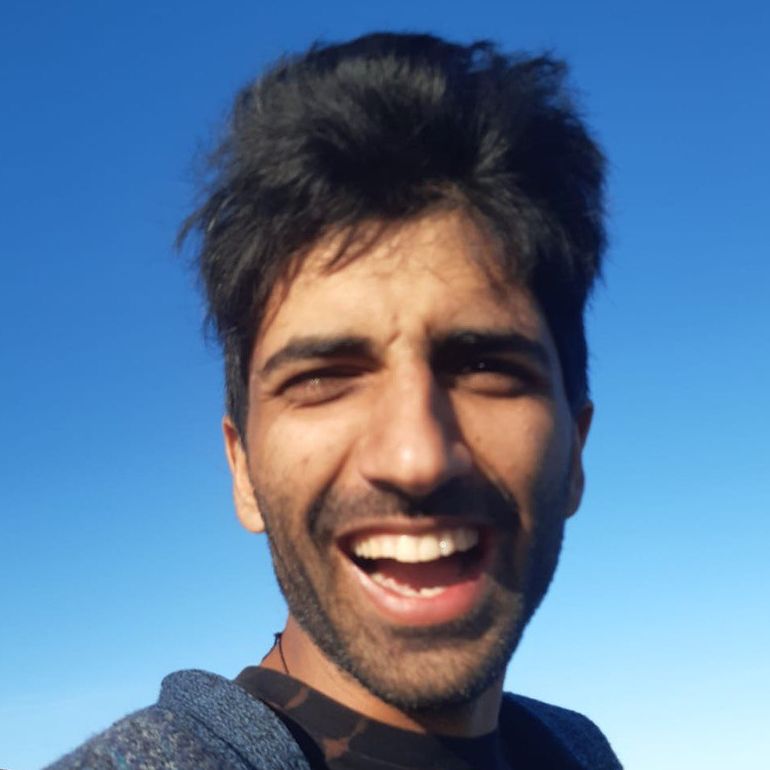 Mo is an engineering scientist who loves to apply his knowledge to find low and Hightech solutions to improve living in a community. He builds renewable energy systems, highly effective wood stoves and is now getting deeper into designing and calculating eco buildings.
He loves to share his knowledge with groups and communities in workshops and hands on projects.
With his zirkus and movement background, he manages to bring a joyful play atmosphere into the group.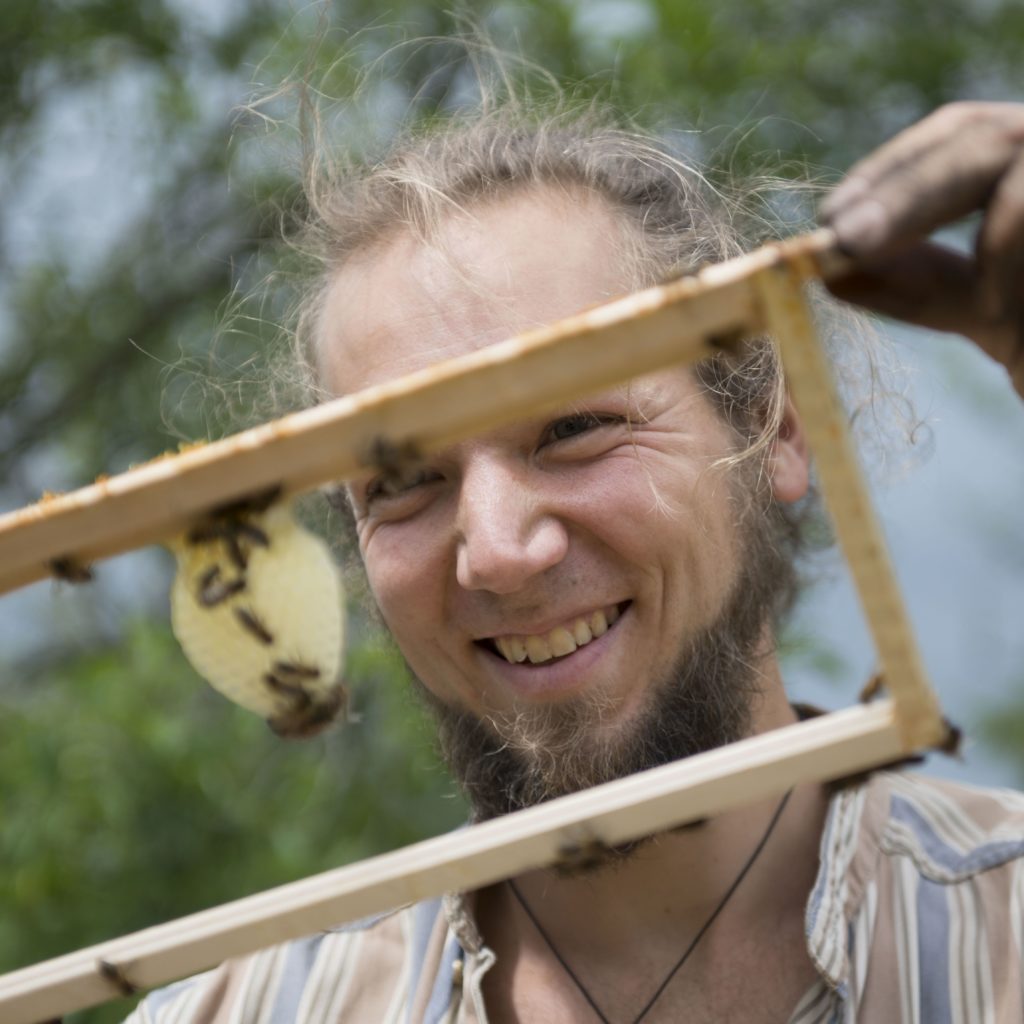 Felix loves connecting people into collective and artistic projects and processes. With friends and colleagues he started Jonglirium back in 2010 to support social circus music and theater around the globe. He studied circus and special needs education and is very grateful for a meaningful chance to combine his skills into projects that create opportunities and broaden horizons. He is a passionate acrobat & musician performing with the FourStringCompany. Finally he started a beautiful project space in the nature in Halle (Saale), East Germany together with likeminded, creative people, in 2016 – where he merges his creative backgrounds with the hands-on experiments in Eco-Building and sustainable living.
Lot's of the inputs will also come from you (the participants) in the form of ½ day up to full day workshops wich can go on if there is interest!

Workshop ideas and confirmed Workshops include:
Permaculture Design
Sociocracy
Regenerative energy systems
Battery upcycling into power walls
Photovoltaic systems
Forest Gardening
Beekeeping
Natural Building (Tiny Homes, Clay and Straw Walls and Plaster)
Gardening and Trees (Planting and Caretaking)
Efficient wood burning stoves (Rocket Stove)
Games from Theatre and social circus
Other than that this training relies on all of you!! You're here to share you're knowledge skills and experience! Most of the time will be organized as open spaces wich we can fill with our own activies and research using tools from sociocracy. Please have this in mind and prepare things that you want to teach & share. Make this trainig what you want it to be and look foreward for the input & experience of the other participants!
Where?
The project will happen from 12th (arrival) to 23rd of June 2023 (departure) at GutAlaune just outside of Halle (Saale) Germany next to the river Saale. It's a project and living space just outside the city that we're setting up since the beginning of 2016 – so some stuff is a little improvised.

Have a look for some impressions of us setting up the place here!
And be sure to check out the video of one of the trainings here to get a feeling of the vibe of the place in project mode.

Sleeping will be in your own tents so please bring tents, sleeping bags, isolation mats and whatever you need to feel comfy outdoors. If you have trouble arranging this or you can't fit it in your luggage contact us ahead of time. We have hang out space in case of bad weather, but we hope to be mostly outside.

There is a outside kitchen and lounge area, two outside showers and toilets and there is a river right infront the space as well to cool down from the heat of the training.

We will have a cook preparing delicious vegetarian meals for us and will divide tasks to help with cutting, cleaning, the dishes and such.

Important note: We don't have a lot / fast WIFI here on site – so make shure you have roaming or get a german Sim Card with internet if you want to stay connected. Also we ask you to check if your personal care products are compostable (check with your producs customer hotline) – we're running an ecological wastewater system. We have basic products (shampoo, soap) in store which you can purchase at the venue.Travel costs & participation fee
Travel costs & participation fee
We can cover your travel expenses (up to 180€ for participants traveling from Germany! For participants from Sweden up to 275€! For France, Italy, Spain, Poland and Slovenia up to 320€!)
Please note that since we would like to make this training course planet-friendly and decrease the amount of carbon emissions that will be produced by a lot of people travelling, we came up with travel costs reimbursement system which is as follows:
-If you travel by bus or train or boat you get 100% of your travel costs reimbursed.
-If you travel by plane or alone in the car you get 50% of your travel costs reimbursed.
-If you travel in a car with one more person you can 75% of your travel costs reimbursed.
-If you travel with at least 3 people in the car (you included) you get 100% of your travel costs reimbursed.
We and our partners will provide support in connecting you with other participants from your country, so you can plan your travel together.
We ask for a fee of 50€ for this two weeks training which will be substracted from your travel expenses (e.g. if you spend 210€ on transport we will transfer 160€ to you after the training).
Food, trainers and accommodation are free.
Feel free to contact us if anything is unclear, you don't know how to master the german Railway-and-Bus–Jungle or you need to do something differently.
Contact & Application
Apply here until 31st. of March 2023:
https://datengarten.allmende.io/apps/forms/PjRQEHsYx3mtL45L
You'll here from us until End of April.

Please, address your questions about this project to this email:
felix@jonglirium.com


This course was supported through the Erasmus+ Youth in Action programme, Key Action 1, Mobility of youth workers.
If you wish to learn more about the programme and its opportunities, have a look here: https://erasmus-plus.ec.europa.eu/opportunities